The plan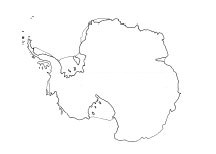 Scotia was to sail to the Antarctic Peninsula and was expected to reach 82°S by sea.
A shore party of four scientists and two workmen were to over-winter on the peninsula.
Sledge journeys were to be made into the interior in the spring.
Scotia was to trawl and dredge in the area of South Georgia and then return to the Falkland Islands or Buenos Aires for a refit.
The following summer they were to explore the coastline of Antarctica.
Magnetic, meteorological and biological surveys were to be made.