Example of one of Berwick's trading rules documented in the Statutes of the Guild.
© The Multimedia Team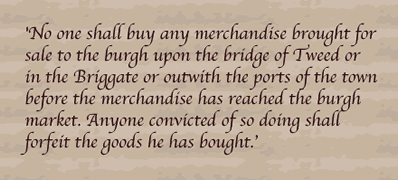 The town's successful entrepreneurs and merchants have formed a guild to protect their livelihoods. The Statutes of the Guild are rules about where and when trading can be done and by whom.