Voyage of the Scotia 1902-04
Ship in the distance seen from a balloon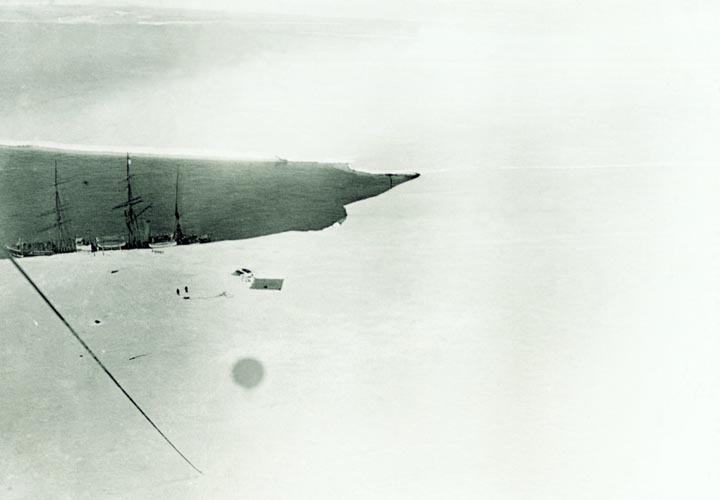 This interesting photograph, found among those taken on the 1902-1904 Scottish National Antarctic Expedition organised and led by William S Bruce, is unusual in several respects.
The shot was apparently taken from the gondola basket of a balloon, and shows clearly not only the tethering rope trailing to the ground but also the shadow of the balloon itself on the snow and ice below.
It is evidently related to photograph 031-049, in which a balloon (perhaps the same one) is seen being deployed in a polar environment. The berthing of the ship against a "pier" formed by a small cliff at the edge of the ice-shelf is also presumably unusual, and perhaps not without danger.