Voyage of the Scotia 1902-04
The Scotia landing party at Millport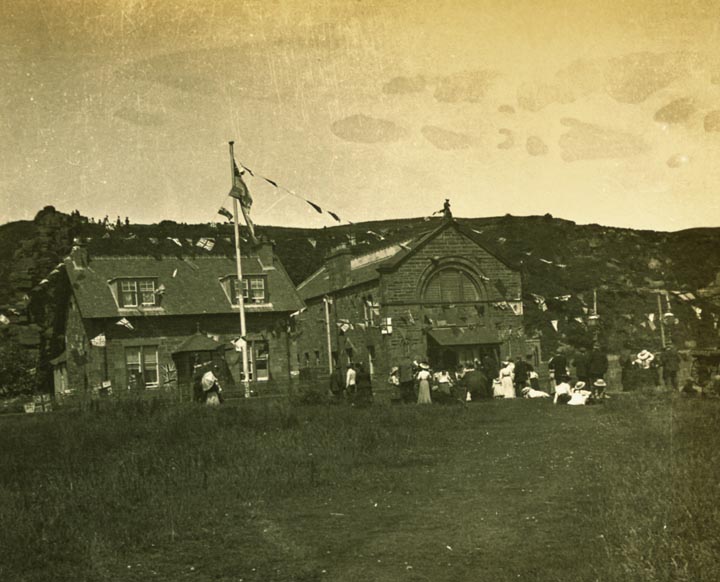 The return of the Scottish National Antarctic Expedition on Thursday 21 July 1904 is recorded in the diary (now in Cumbrae Museum) of David Crawford, the tenant of Figgitoch Farm:
"Fine bright day, all that could be desired for the welcome of the Antarctic expedition. The Scotia was enthusiastically welcomed into Millport. For the day Millport was en fete; from an early hour in the forenoon the shores were thronged with gaily-dressed crowds, waiting the arrival of the Scotia.
"At length the Marchioness of Lorne, the steamer that had gone to convoy the Scotia into Keppell Pier, steamed quickly in, and some time later, proceeding more slowly, came the long-looked adventurous craft bright in bunting from stem to stern."