Voyage of the Scotia 1902-04
The Scotia in ice with the top sections of her masts removed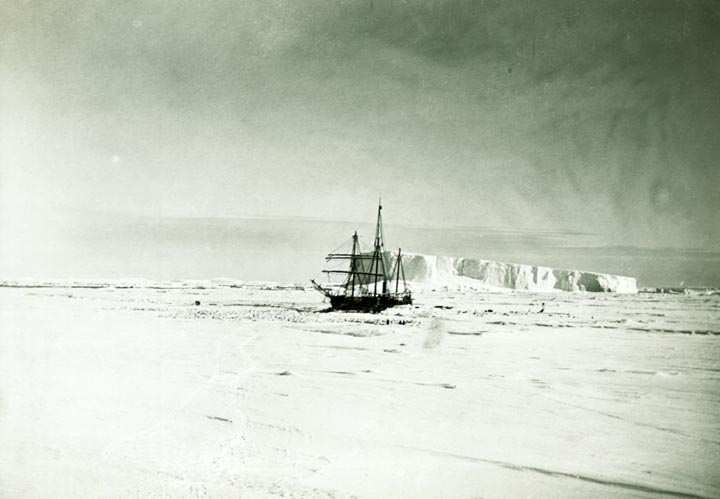 The Scotia was the former Norwegian whaler Hekla, acquired by William S Bruce and converted for use as the exploration ship on the 1902-1904 Scottish National Antarctic Expedition, organised and led by Bruce himself.
The picture shows her in the ice off Coats Land (discovered by the expedition near the southernmost point of its voyage). The top sections of her fore and aft masts have been removed to combat problems caused by ice-formation.
The ship had been designed for precisely this type of situation, and was fitted with enormous beams and reinforced sides up to 63cm (25 inches) thick amidships. The pressure of the ice would eventually lift the ship on to the surface rather than crushing it.