Voyage of the Scotia 1902-04
Two figures in the rigging of the Scotia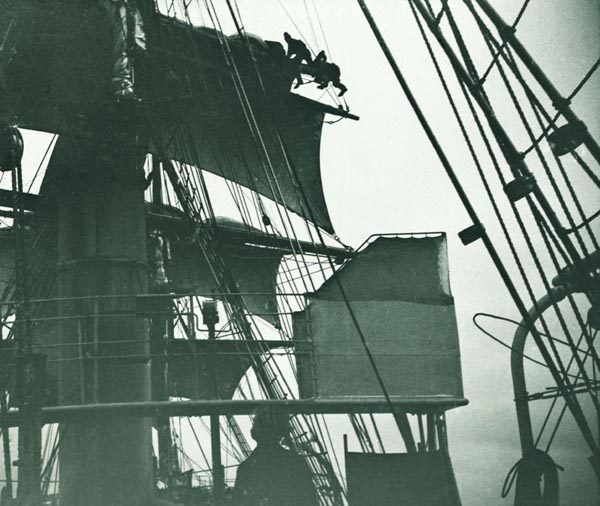 The Scotia was the former Norwegian whaler Hekla, acquired by William S Bruce and converted for use as the exploration ship on the 1902-1904 Scottish National Antarctic Expedition, organised and led by Bruce himself.
The picture shows part of the flimsy bridge, including one of its wings protected merely by a shoulder-height canvas surround. Note the exposed location of two crew members at the end of one of the yardarms.
This must have been a very dangerous situation at the best of times, not least in the storms and enormous swell of the Antarctic Ocean.