Voyage of the Scotia 1902-04
The Scotia approaching with sails furled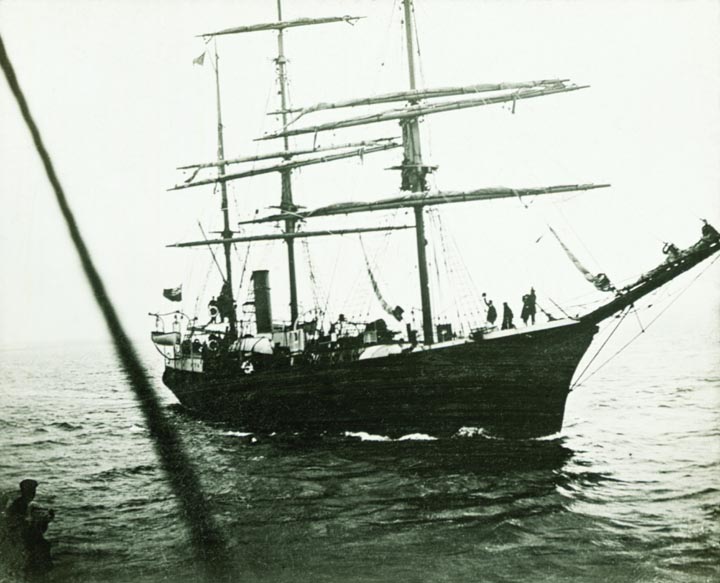 The Scotia was formerly the Norwegian whaling-ship Hekla, acquired by William S Bruce for his 1902-1904 Scottish National Antarctic Expedition. It was converted for work as an exploration ship by the Ailsa Shipbuilding Company of Troon, to the design of the naval architect George L Watson, who gave his services free.
Here we see her, apparently viewed from another vessel passing in the opposite direction, possibly in the course of sea trials off Troon after her refit and prior to departure on the expedition.
With sails furled, she is moving under the power of her new steam engine. This, in conjunction with new boilers, enabled her to reach a speed of seven knots.