Voyage of the Scotia 1902-04
Scotia partially under sail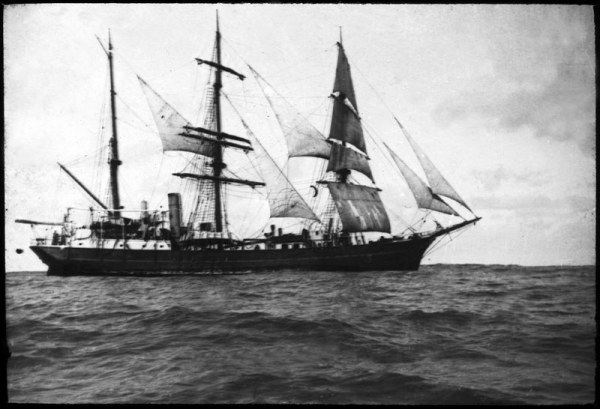 The Scotia was originally a Norwegian whaler, acquired by William Bruce early in 1902, and refitted at the Ailsa shipyard in Troon for the Scottish National Antarctic Expedition of 1902-04. The Scotia was a barque-rigged auxiliary-screw steamer of 400 tons, with a length of 140 feet and a breadth of 29 feet, capable of a speed of about seven knots.
Her sides amidships were re-inforced with 25-inch thick wooden beams as a protection from the crushing force of the Antarctic ice.
Under the command of Captain Thomas Robertson of Peterhead she sailed for the Antarctic from Troon on 2 November 1902, and, after a successful voyage, returned to an enthusiastic welcome at the Millport Marine Biological Station on 21 July 1904.