Voyage of the Scotia 1902-04
The Hekla under steam in the Caledonian Canal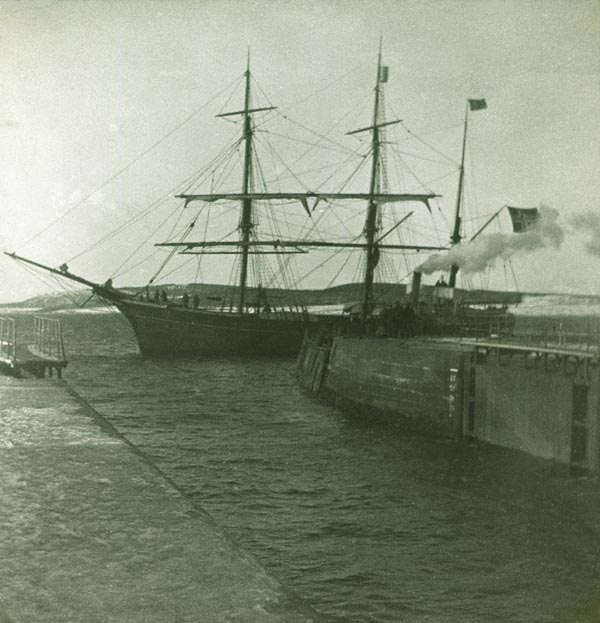 In 1902 William S Bruce was looking for a suitable vessel for his proposed Scottish National Antarctic Expedition. Advice from the experienced Norwegian explorer Fridtjof Nansen indicated that a modified whaler would be the best type of ship, so Bruce acquired the Norwegian vessel Hekla for £2620.
The Hekla was sailed across the North Sea to Aberdeen. She then reached Troon on the Ayrshire coast by way of Peterhead, Inverness and the Caledonian Canal (where she is here seen still flying the Norwegian ensign) and so to Oban. On finally reaching Troon, she was refitted to the design of the naval architect George Watson.
Although the Hekla had been inspected by Nansen and his own naval architect Colin Archer, the vessel proved to be in very poor internal condition.