Voyage of the Scotia 1902-04
The laboratory on the Scotia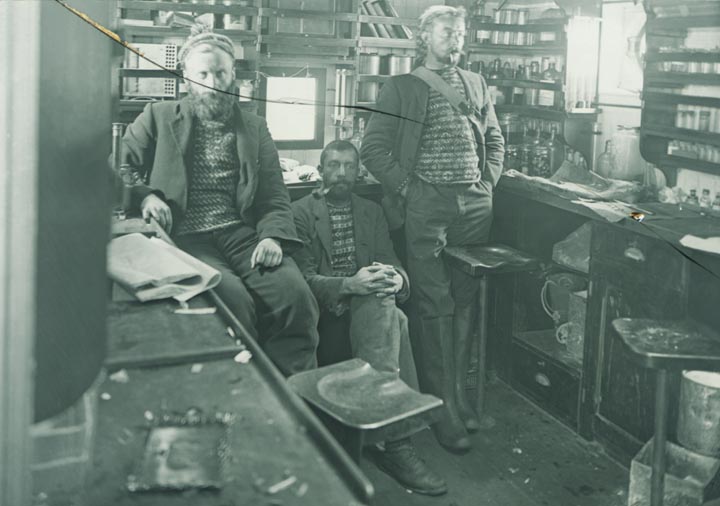 Unlike other contemporary polar expeditions, the 1902-1904 Scottish National Antarctic Expedition under the leadership of William S Bruce, had scientific research as its primary objective. Any discovery and exploration of new territory was to be of secondary importance.
An important factor in the selection of expedition personnel was therefore their range of scientific interests and abilities. Much scientific equipment was taken, and the deckhouse of the Scotia was fitted out with two scientific laboratories: one for microscopic work, the other for zoological studies.
The latter entailed the storage of 4550 litres (1000 gallons) of methylated spirit for the preservation of specimens. This proved to be a hazardous cargo given the presence of naked flames from oil lamps and candles.