Voyage of the Scotia 1902-04
The Scotia trapped in ice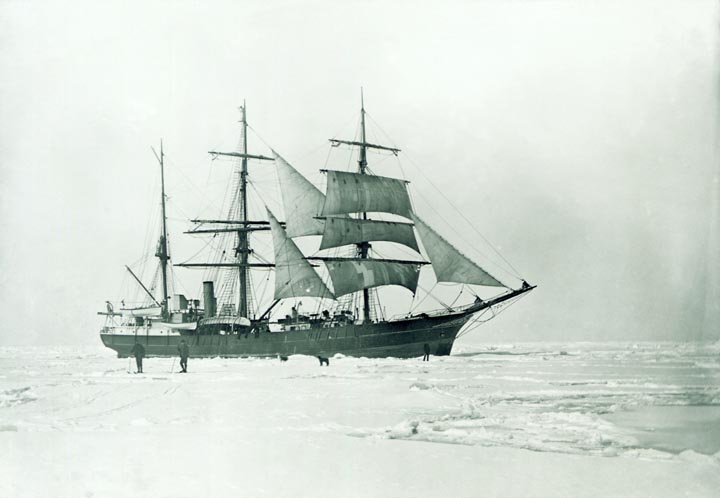 The Scotia was the former Norwegian whaler Hekla, acquired by William S Bruce and converted for use as the exploration ship on the 1902-1904 Scottish National Antarctic Expedition, organised and led by Bruce himself.
The original caption describes the ship as "beset" in the ice, but the well-patched sails being set suggest that an early release is hoped for. There is no sign of smoke from the funnel, but the use of the engine in such conditions could have damaged the propeller against the ice.
The skiers on the ice, and the lookout visible in the crow's nest at the top of the main mast, are presumably surveying the best escape route.