Voyage of the Scotia 1902-04
The dining room on the Scotia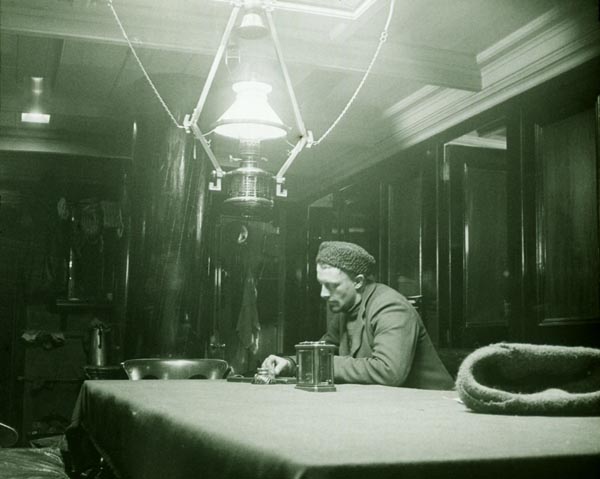 The picture shows the dining room on the exploration ship SY Scotia, as used on the 1902-1904 Scottish National Antarctic Expedition organised and led by the Scottish explorer William S Bruce. Note the chains to prevent the oil lamp swinging too far.
Bruce was insistent on the importance of a healthy diet for the expedition personnel, to minimise the risk of scurvy. This potentially fatal affliction, caused by vitamin C deficiency, had blighted earlier polar expeditions.
The dining room was occasionally required for purposes other than eating - but the hygiene implications of objects such as hats laid on the tablecloth might not have been quite in accordance with the leader's health policy.