Voyage of the Scotia 1902-04
A "bedroom" on the Scotia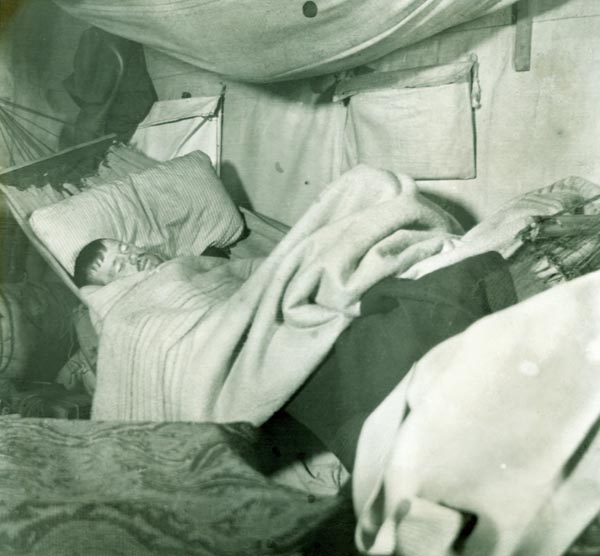 The original caption describes the subject of this image as a "Bedroom on the Scotia", the exploration ship used on the 1902-1904 Scottish National Antarctic Expedition organised and led by Scottish scientist and explorer William S Bruce.
Use of the term "bedroom" rather than "cabin" might however suggest that the location was actually Omond House, the hut constructed on Laurie Island in the South Orkney Islands to accommodate shore-based members of the expedition.
This is supported by what appears to be canvas lining on the wall. This is known to have been used in the hut and would probably not have been required on the ship itself. The slumbering occupant of the hammock is unidentified.