Voyage of the Scotia 1902-04
The galley on the Scotia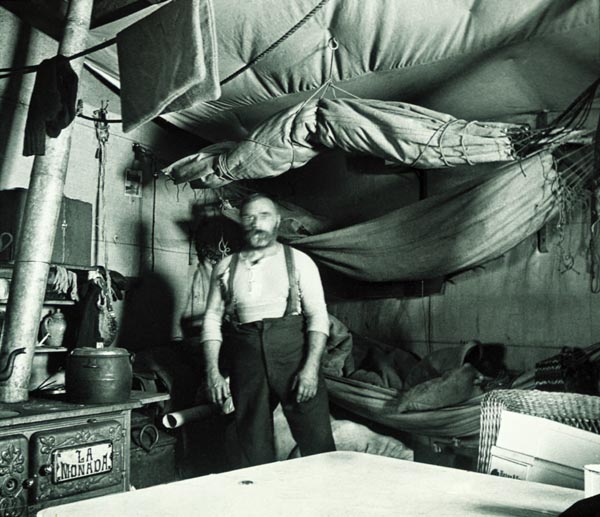 An important consideration in William S Bruce's preparations for his 1902-1904 Scottish National Antarctic Expedition was the provision of a healthy diet for the personnel. Of particular concern was avoidance of scurvy, a potentially fatal affliction caused by vitamin C deficiency. This had blighted earlier polar expeditions.
Previous explorers had eventually discovered that a diet including fresh penguin and seal meat was effective in reducing the incidence of scurvy, so Bruce insisted on this approach. It proved completely effective.
The picture shows one of the expedition cooks with his "La Monada" cooker. He is surrounded by the sleeping accommodation of several colleagues who were able to take advantage of the warmth in the galley.