Voyage of the Scotia 1902-04
Shipyard workers on the deck of the Scotia at Troon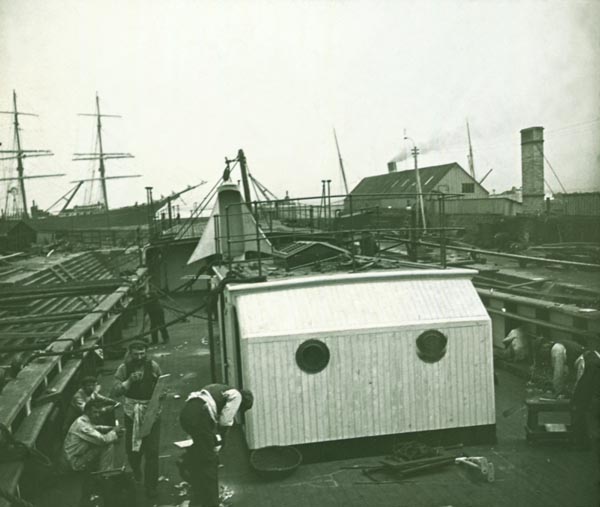 This picture shows work progressing (with varying degrees of enthusiasm) on the reconstruction of exploration ship SY Scotia in the dry dock of the Ailsa Shipbuilding Company at Troon in Ayrshire. This was prior to her departure on the 1902-1904 Scottish National Antarctic Expedition under the command of Captain Thomas Robertson and the overall leadership of William S Bruce.
Clearly visible in the foreground is one of the new deck houses provided by the naval architect George L Watson to accommodate some of the scientific research work planned for the expedition.
One of these deck houses incorporated two laboratories: one for microscopic work, the other for zoological research. The latter entailed the storage of a hazardous cargo of 4550 litres (1000 gallons) of methylated spirit for the preservation of specimens.