Voyage of the Scotia 1902-04
Below deck during construction of the Scotia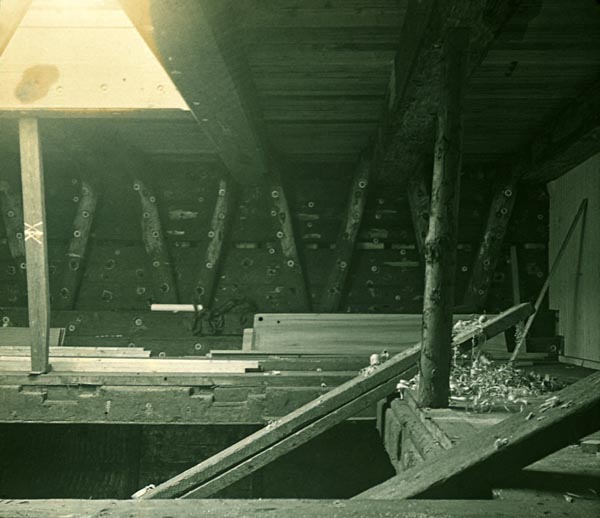 Here we see below the deck of the former Norwegian whaling ship Hekla during its conversion into the polar exploration ship Scotia at the Ailsa shipyard at Troon in Ayrshire, Scotland, prior to its deployment on the 1902-1904 Scottish National Antarctic Expedition.
Expedition leader William S Bruce was fortunate in securing the free services of the naval architect George L Watson for the refit. Watson was not favourably impressed by the original vessel, but produced one of the finest of polar ships out of it.
The immense size of the timbers necessary to withstand the pressure of polar ice can be clearly seen. These timbers gave the sides of the Scotia a minimum thickness of 63cm (25 inches).