Voyage of the Scotia 1902-04
The dry dock at the Ailsa Shipyard, Troon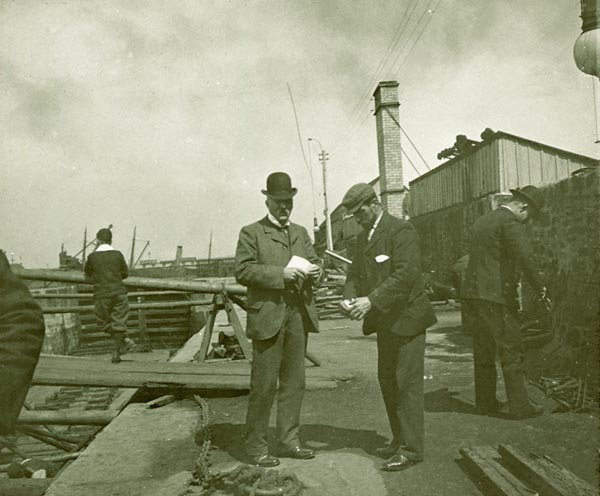 Here we see a dry dock at the Ailsa Shipyard in Troon in Ayrshire, Scotland. It was here that the Norwegian whaling ship Hekla was converted to the polar exploration ship Scotia for the 1902-1904 Scottish National Antarctic Expedition.
The expedition leader, William S Bruce, was fortunate in securing the free services of the naval architect George L Watson to supervise the refit. Watson may be the bowler-hatted man in the centre of this picture.
Watson is noted for having designed several yachts which competed in the America's Cup around that time: Thistle (1887, Scotland), Valkyrie II (1893, Great Britain), Valkyrie III (1895, Great Britain), Shamrock II (1901, Ireland) and Shamrock III (1903, Ireland).