The James Clark Ross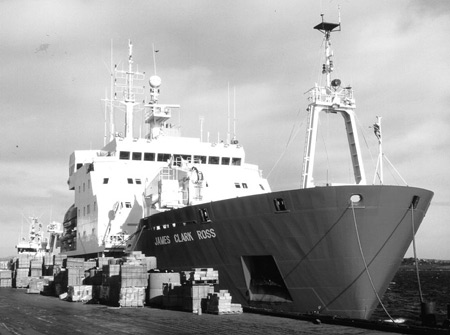 The James Clark Ross (JCR) was named after the polar explorer. Twice the size of Scott's Discovery, she can cruise at 12 knots for 55 days. JCR carries 11 officers, 15 crew and has accommodation for 50 BAS personnel on trips to the south. She also equipped to carry out scientific work on the journey south and around the Antarctic.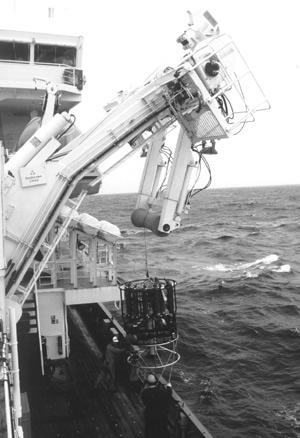 A trick of the scientists is to tie polystyrene cups onto the instrument package. They come back up retaining their shape but are the size of a thimble.