The welcome home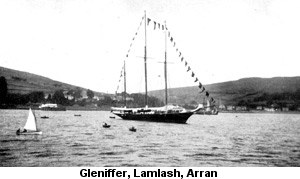 Bruce had made good time on his return trip from Cape Town, arriving earlier than expected. A welcome party was being arranged and he was told not to appear in the Clyde until 21 July. Scotia carried on to Bangor, Belfast Lough, Larne and Lamlash Bay on Arran. Here he met up with James Coats.
In the company of the yachts Triton and Gleniffer, Scotia sailed up the Clyde to Millport where she was met by Mermaid from the marine laboratory. Large crowds lined the sea front and small pier at Millport as Bruce was welcomed by Sir John Murray with a message from the King.
'I am commanded by the King to congratulate you and the officers and crew of the Scotia on your safe return and on the completion of your important additions to the scientific knowledge and discoveries in the south-eastern part of the Weddell Sea.'
Bruce and Scotia steamed up to Gourock that evening to the sound of guns, fog horns, sirens and the cheering multitudes - very different from his quiet departure from Troon almost two years and 53,000km (33,000 miles) earlier. Bruce received the gold medal of the Royal Scottish Geographical Society, Captain Robertson the silver medal and the rest of the scientists the bronze medal.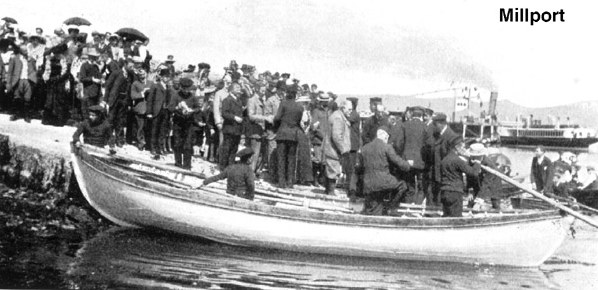 But what happened to Bruce's two companions and the three Argentinians left on Laurie Island?