Aftermath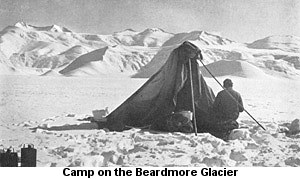 The news of Scott's death on his return from the South Pole had a dramatic effect in Britain. The country went into mourning and it was said at the time that never since the death of Nelson had a nation been united in grief.
Scott and his men died of malnutrition, scurvy and frostbite just 18km (11 miles) from a large food and fuel dump. Many have suggested their death was due to poor organisation and leadership but there were many reasons:
Lack of food and fuel, not enough fresh meat, supply dumps too far apart. Amundsen and his party put on weight on the way back from the pole.
Lack of ability to ski. Amundsen and his party skied off the polar plateau at an incredible speed compared to Scott's slow progress.
Insistence on man-hauled sledges. Amundsen used dogs which were superbly handled. He also started with over 50 dogs and returned with 11, the rest having been eaten by men and dogs.
Late start. Amundsen set off one month earlier.
Longer route. Amundsen saved over 190km (120 miles) by journeying from the Bay of Whales.
Appalling weather conditions encountered by Scott on his return trip. The weather was far worse than was normal for the time of year - very cold with frequent blizzards.
The 'One Ton Depot' had been laid 50km (30 miles) further north than originally planned.
Scott insisted on scientific work on the way to the pole and hauled over 31lbs of geological specimens back with him.
Amundsen's maximum distance in one day was 100km (60 miles). Scott's was 36km (23 miles).
Amundsen averaged 36km (23 miles) per day. Scott rarely exceeded 24km (15 miles).
Amundsen travelled five hours per day, Scott ten to 12 hours per day - a shorter rest period.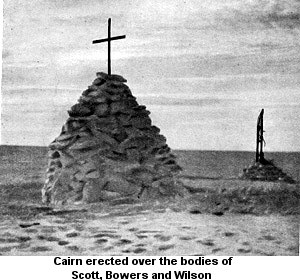 William Speirs Bruce wrote the obituary of Captain Robert Scott in the Royal Scottish Geographical Society Journal without making mention of his unheeded advice.
'It is incredible that Scott managed what he did.'
William Speirs Bruce
'The wonder of Scott is that he almost succeeded.'
William Speirs Bruce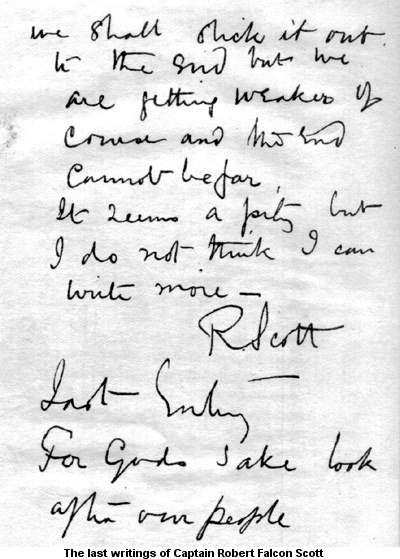 'We shall stick it out to the end, but we are getting weaker, of course, and the end cannot be far. It seems a pity but I do not think I can write more. Robert.'
'Last entry. For God's sake look after our people.'
Robert Falcon Scott