Voyage of the Scotia 1902-04
An invitation onto the Scotia prior to the 1902-1904 Scottish National Antarctic Expedition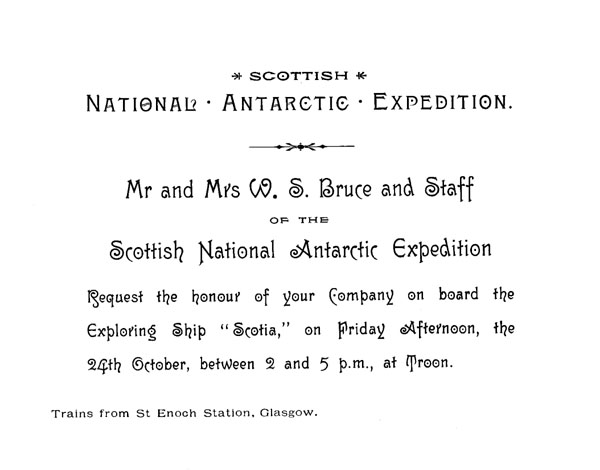 After the major refit of the Scotia in the yard of the Ailsa Shipbuilding Company at Troon in readiness for her departure on Sunday 2 November 1902 on the Scottish National Antarctic Expedition, its leader, William S Bruce and his wife, along with the staff of the Expedition, organised a reception.
This was held on board ship at Troon harbour on Friday 24 October 1902, between 2pm and 5pm.
Presumably this event was intended primarily to enable subscribers (see Doc-011) to see some of the work for which their valuable contributions had paid, and as an expression of gratitude to them. No doubt there would also have been opportunity for further contributions from new or even existing subscribers.