Voyage of the Scotia 1902-04
The Scotia party in ice with the Union Jack and the Royal Scottish Geographical Society flag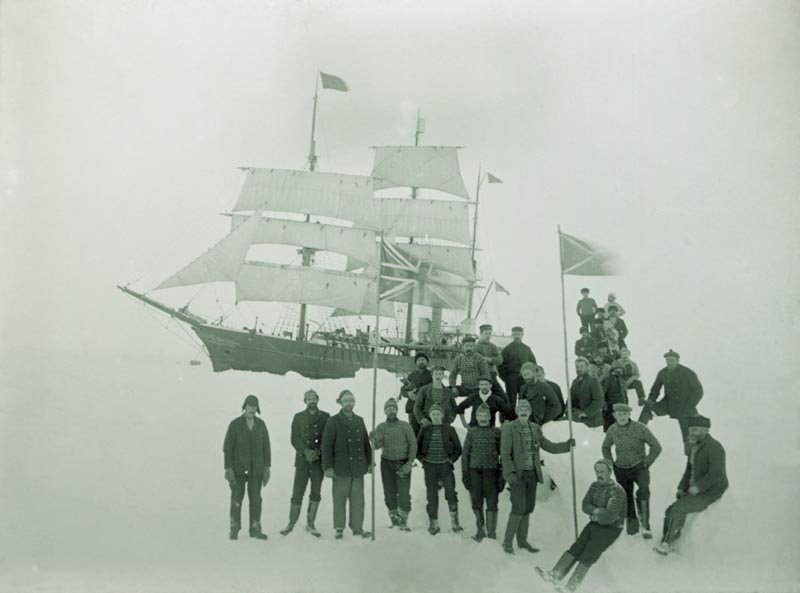 This group photograph was taken in March 1904 while the Scotia was beset in heavy pack ice at the most southerly point (74°1'S 22°0'W) reached by the 1902-1904 Scottish National Antarctic Expedition.
During a severe storm the ice had piled up against the ship's sides almost level with the bulwarks. There had been fears that the vessel might be completely overwhelmed, but it was later discovered that she had been rising with the ice, and had been lifted 1.5m (4ft) above the water level by the enormous pressure.
There were also fears that the ship would be trapped and have to spend an unplanned additional winter in Antarctica. However, by 14 March 1904 an escape had been made.