Voyage of the Scotia 1902-04
Map showing the track of the Scotia in the Weddell Sea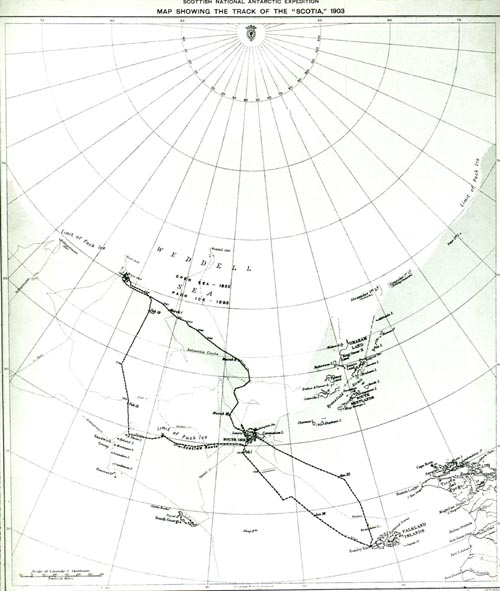 This chart shows the track of the exploration ship SY Scotia in the Weddell Sea during the 1902-1904 Scottish National Antarctic Expedition under the leadership of William S Bruce.
Leaving the Falklands on 26 January 1903, the vessel headed south-east toward the South Orkney Islands. On 4 February 1903 a landing was made on Saddle Island. After making generally easterly progress along the edge of the pack ice toward the Sandwich Islands, a turn to the south proved possible, enabling progress to a maximum of 70°25'S on 27 February 1903.
A north-westerly retreat to the South Orkney Islands in search of suitable winter quarters ended in a fairly sheltered bay on the south side of Laurie Island on 25 March 1903.