Voyage of the Scotia 1902-04
Men and tents in the snow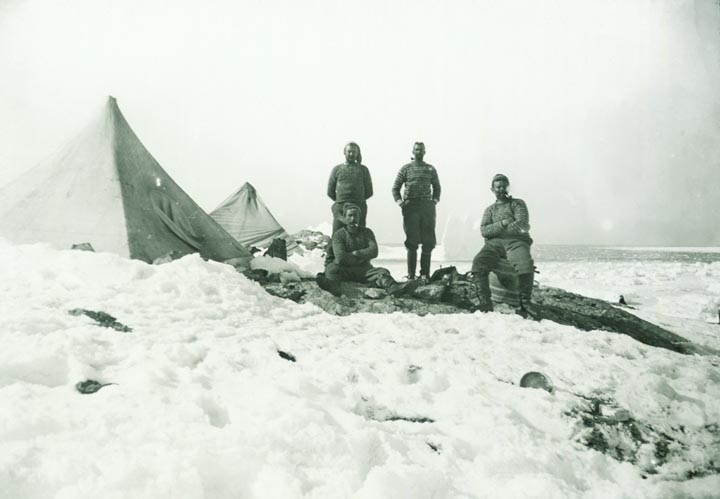 While the 1902-1904 Scottish National Antarctic Expedition, organised and led by Scottish scientist and explorer William S Bruce in the exploration ship SY Scotia, was based on Laurie Island in the South Orkney Islands, the opportunity was taken to make an accurate topographical survey of the island, as existing maps had proved to be misleading.
Here four members of the expedition, watched by a solitary inquisitive penguin, relax in their Fair Isle jerseys (provided by James Coats junior of Paisley) beside two specially-designed pyramidical tents with tunnel entrances to exclude drifting snow.
These survey trips were not always blessed with such benign weather: see the next image (032-044).