Voyage of the Scotia 1902-04
Barber at work on deck of ship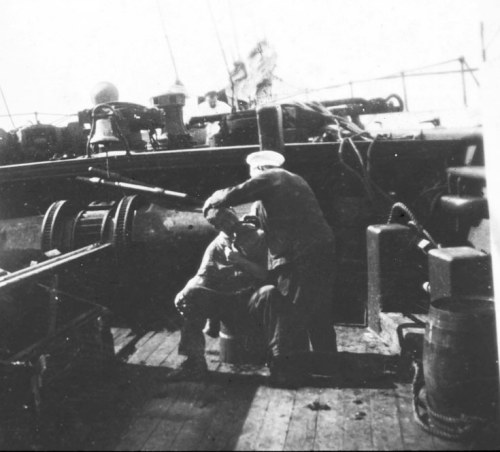 Long voyages on sailing ships required the presence on board, in addition to the normal crew of mariners, of persons skilled in various occupations. Some trades, such as sail-making, were specifically related to sailing ships, but more general trades, such as blacksmith, would also be required.
The presence of a doctor would be virtually essential on a voyage which was expected to be away from a convenient port of call for a long period.
By their very nature, polar expeditions were in this category, and it was this need which enabled Dr. William Bruce to make his first polar voyage, with the Dundee Antarctic Expedition of 1892-93. However, crew members themselves doubtless learned to act as, for example, barbers to each other.