Voyage of the Scotia 1902-04
Three men using sounding apparatus over side of the Scotia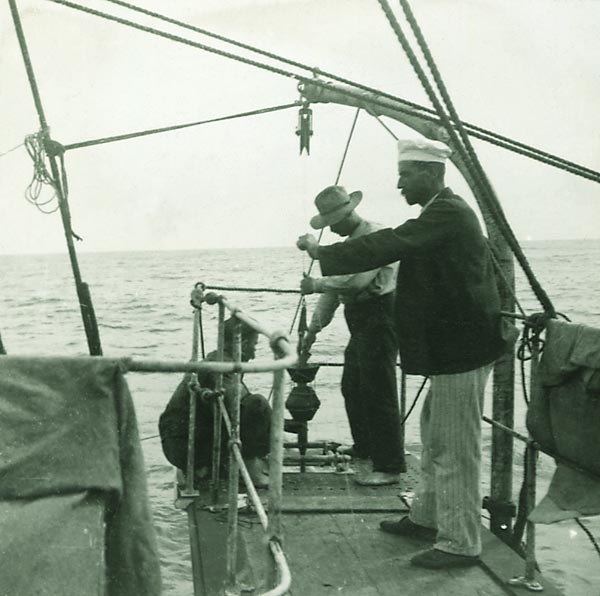 Here we see some form of deep sea sounding apparatus being deployed over the side of the polar exploration ship SY Scotia during the 1902-1904 Scottish National Antarctic Expedition led by William S. Bruce.
The apparatus may be an example of the sounding tube invented by J Y Buchanan for acquiring samples of sea-bed deposits. The fine three-stranded wire to which the apparatus is attached can be seen passing through the left hand of the figure nearest the camera.
However, soundings were often taken principally to establish the depth of the sea bed, or to record the temperature of the water at various depths by means of thermometers designed to withstand the enormous pressures encountered at the extreme depths involved.