Voyage of the Scotia 1902-04
Man wearing tropical gear in a deckchair on the Scotia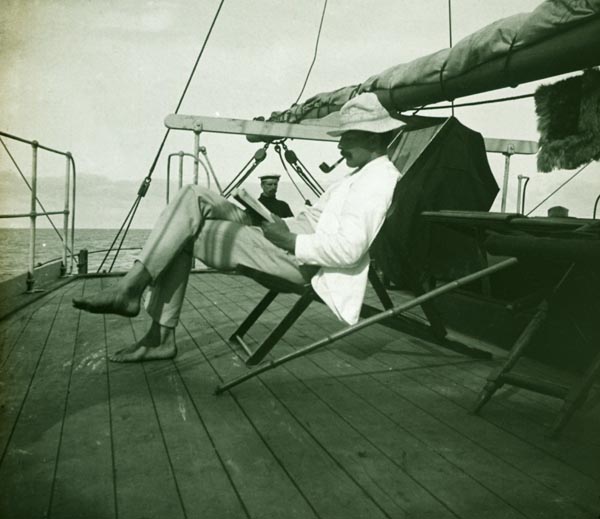 Before the 1902-1904 Scottish National Antarctic Expedition could reach its destination in the far southern polar waters, the Scotia had to sail through the doldrums of the mid-Atlantic tropics. This took her via the Cape Verde Islands and the St Paul Rocks in a climate far removed from the one for which she was primarily designed.
At least one member of the expedition personnel seemed quite content with - and well prepared for - this environment.
Below deck, however, the atmosphere would have been considerably less pleasant, and in a few weeks' time this expedition member's attire would have been rather different, more along the lines seen in the next illustration (031-013).