Voyage of the Scotia 1902-04
Three men and a tent with the St Andrew's flag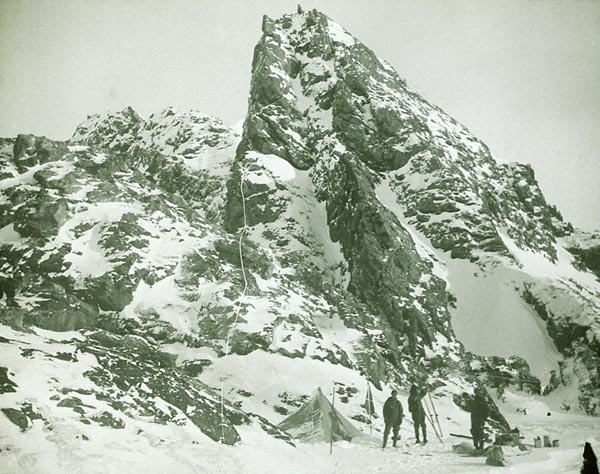 As he had narrowly missed the chance of going with Captain Scott on the British Antarctic Discovery Expedition of 1901, and had been refused funding for his own expedition by the British government (in contrast with its support of English explorers), William Bruce was determined to emphasise the Scottish character of his enterprise.
This is reflected in his choice of the Scottish National Antarctic Expedition as the name of his venture, and in the appearance of the St Andrew's flag (albeit occasionally along with the Union Flag) in several of the photographs taken on the expedition.
The expedition even had an official piper, who on one occasion was photographed in Highland dress "entertaining" an emperor penguin with his playing.