Voyage of the Scotia 1902-04
Globe presented to the Royal Scottish Geographical Society, wth initials of polar explorers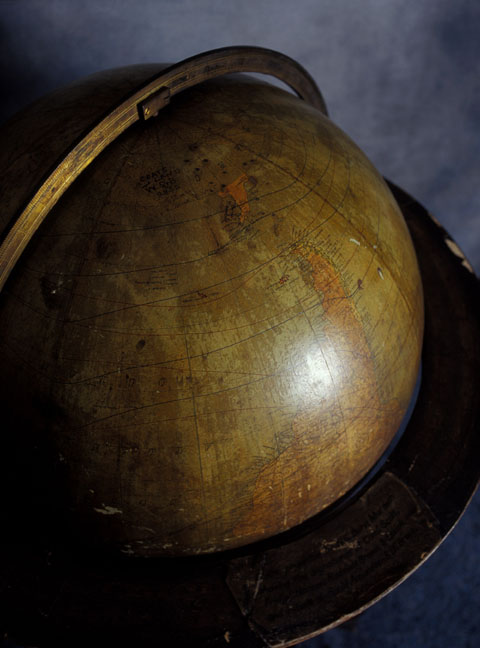 William G Burn Murdoch, the Scottish artist and traveller, like his friend William S Bruce, had his interest in polar exploration stimulated by having been included as a member of the 1892-1893 Dundee Antarctic Expedition. Burn Murdoch served as Bruce's assistant as surgeon/naturalist.
Burn Murdoch was not a member of Bruce's subsequent 1902-1904 Scottish National Antarctic Expedition, but he illustrated many scenes during the Dundee Antarctic Expedition and other later expeditions. He was also an enthusiastic piper.
The label on this substantial item displayed in the boardroom of the Royal Scottish Geographical Society reads: "Globe presented by W G Burn Murdoch, showing the signatures of Comr. Scott, Fridtjof Nansen, Rudmose Brown, & Levick, and initials of Raold Amundsen & Dr Bruce".