Voyage of the Scotia 1902-04
Track Chart of the Scotia 1902-1904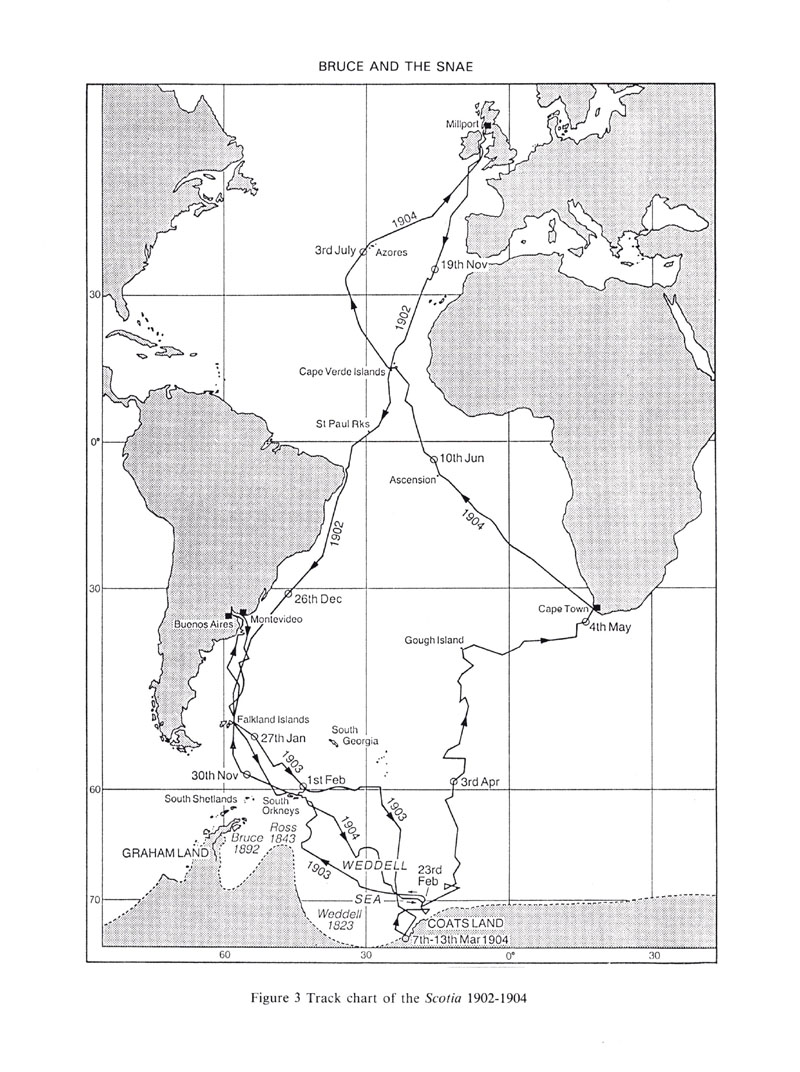 This "Track Chart of the Scotia 1902-1904" appeared in Volume 108, Number 3 (1992) of the Scottish Geographical Magazine. It illustrated the article "William Speirs Bruce and the Scottish National Antarctic Expedition" by Peter Speak of the Scott Polar Research Institute at the University of Cambridge.
The article was prompted by the publication by Edinburgh University Press of Speak's edition of Bruce's previously unpublished "Log of the Scotia Expedition 1902-1904".
This enabled polar researchers to see the expedition for the first time from the point of view of Bruce himself, as nearly all previous publications on the subject had been written by others. The work effectively represents Volume 1 of the "Scientific Results of the Voyage of S Y Scotia", which Bruce himself had been unable to publish.