Voyage of the Scotia 1902-04
Newspaper cutting concerning the voyage of the Scotia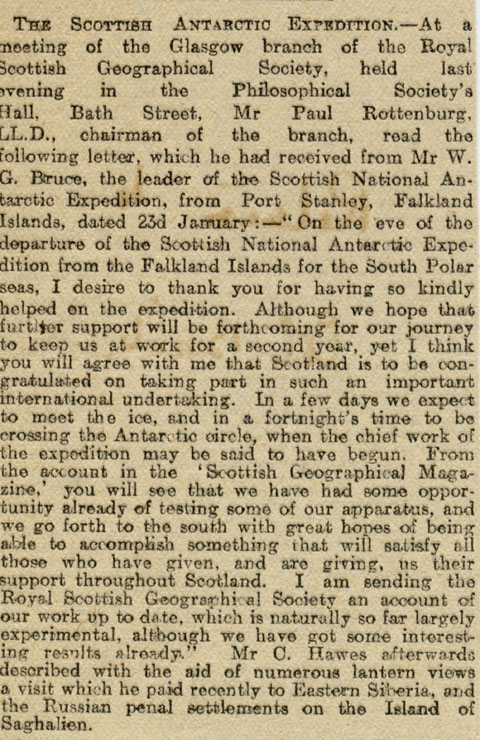 This cutting from an unspecified newspaper of 25 February 1903 reports on a meeting of the Glasgow Branch of the Royal Scottish Geographical Society held the previous evening in the Philosophical Society's Hall in Bath Street.
The main business of the meeting was presumably Mr. Charles H Hawes' illustrated talk on his trip to Eastern Siberia. This, however, receives short shrift from the reporter, being treated almost as an afterthought.
The society chairman, Dr Paul Rottenburg, read out a letter from William S Bruce, sent on 23 January 1903 from Port Stanley in the Falkland Islands, this having been just prior to the departure of his Scottish National Antarctic Expedition for the Antarctic.