Voyage of the Scotia 1902-04
Newspaper cuttings concerning the voyage of the Scotia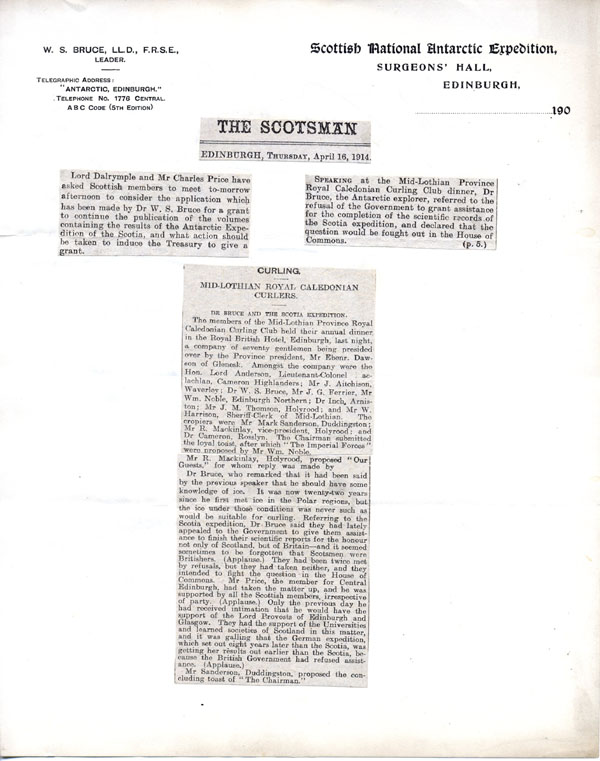 This selection of cuttings from the Scotsman newspaper provides evidence of William S Bruce's continuing struggle to extract financial support from the British government towards the publication of the scientific results of his 1902-1904 Scottish National Antarctic Expedition.
The cuttings also show a rare example of Bruce's sense of humour. At the Midlothian Province Royal Caledonian Curling Club's annual dinner in April 1914, he refers to his experience of ice not in a condition suitable for curling.
On the verge of the outbreak of World War One in June 1914, the unfavourable comparison of his situation with that of the contemporary German expedition in relation to publication of its results is, in retrospect, ironic.