Voyage of the Scotia 1902-04
Snowdrifts at Omond House, Scotia Bay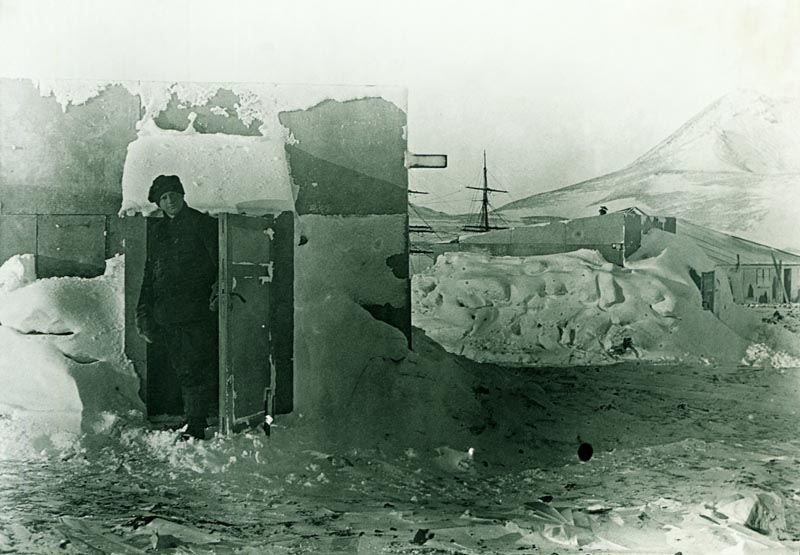 Omond House was the rather grand name given in honour of the Scottish meteorologist Robert T Omond to the building erected in 1903 on Laurie Island in the South Orkney Islands to accommodate shore-based members of the 1902-1904 Scottish National Antarctic Expedition.
A minimal quantity of timber had been brought on the Scotia, but this had to be supplemented with hundreds of tons of boulders quarried from an adjacent glacial moraine. These were dragged by sledge to the site of the building.
This picture shows the conditions which the building had to withstand, with snow drifted against the sides, sometimes to the extent of burying it completely. The ship's foremast can be seen in the background.