Voyage of the Scotia 1902-04
View from the coastal ice shelf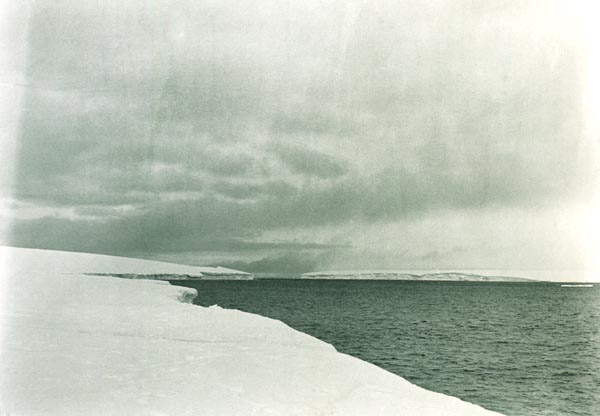 The location of this view is unspecified, but from the inclusion of the original slide among those of the 1902-1904 Scottish National Antarctic Expedition, organised and led by William S Bruce in the SY Scotia, it is reasonable to assume that it represents part of the coastal ice shelf of Laurie Island in the South Orkney Islands, where the expedition had a base.
While the expedition was based on Laurie Island, the opportunity was taken to make an accurate topographical survey (see Map-005), as existing maps had proved misleading.
The steep icy nature of the terrain made overland travel almost impossible, so most journeys were undertaken round the coast, with camps set up near the shore.