Voyage of the Scotia 1902-04
Painting of Coats Land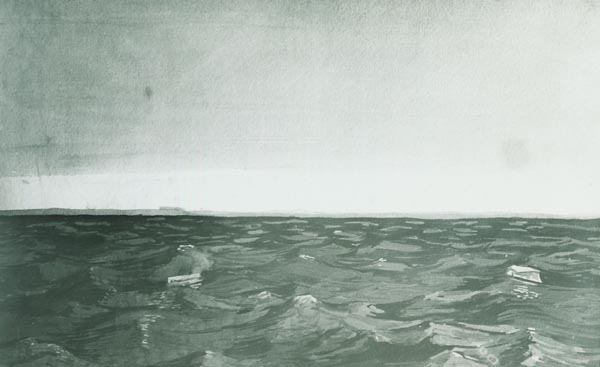 Coats Land, a 240km (150-mile) stretch of the coast of the Antarctic continent discovered by the 1902-1904 Scottish National Antarctic Expedition, was named after the Paisley thread-manufacturing family to which the main financial backers of the expedition belonged. Major Andrew Coats and his younger brother James Coats junior between them provided over £30,000 of the £36,405 raised to finance the venture.
Many of the topographical features explored on the expedition were named in honour of members of its personnel, or individuals otherwise associated with it, and several of these names (including Coats Land) have survived to the present day as the official names of their respective features.
This artistic representation is the work of William A Cuthbertson, official artist on the expedition.