Voyage of the Scotia 1902-04
Cape Geddes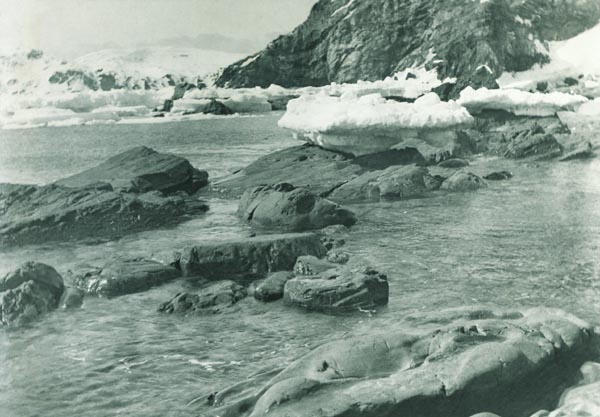 Cape Geddes, the northern tip of the Ferguslie Peninsula on the north coast of Laurie Island in the South Orkney Islands, was named after Professor (later Sir) Patrick Geddes (1854-1932). Geddes had exerted a strong and lasting influence on William S Bruce, organiser and leader of the 1902-1904 Scottish National Antarctic Expedition, in his student days in Edinburgh.
Many of the topographical features of Laurie Island were named after members of that expedition, or persons otherwise connected with it. Several of these names (including Cape Geddes) have survived to the present day as the official names of their respective features.
Geddes was latterly the Professor of Botany at University College, Dundee (then a constituent part of the University of St Andrews).