You are now going to travel far into the west, and deep into the past.
On the breeze, the traditional music of the harp can be heard. The bard entertains you, for you are John MacDonald of Islay.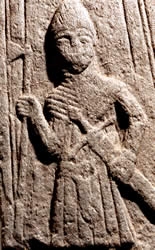 You are at the council island at Finlaggan on Islay.
It is 1330.


Share the vision of your ancestor, the great Somerled, 'King' of the Isles and strengthen the Gaelic community in the Isles.

Do whatever it takes to achieve virtual independence from any overlordship

Work towards a peaceful society in the west






Play your cards carefully. Try to be aware of everyone's motives.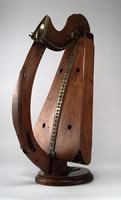 A strong tradition of music in the Gaelic west. The Lamont Harp, c.1500.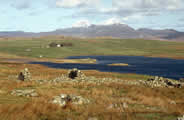 Loch Finlaggan, Islay