You are looking out to sea. As the wind stirs your imagination, you can almost picture yourself as a ruler from long ago, planning your next adventure. You are Somerled, 'King' of the Isles.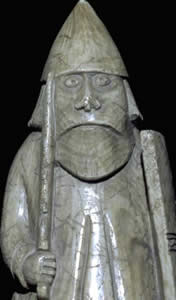 A clifftop at Morvern, Lochaber.
It is 1140.


Gain more lands and power in the Western Isles

Try to establish an independent Gaelic kingdom

Subdue the Norman reforms spreading west under the 'Canmore' dynasty






You must play your cards right. You need to be ruthless.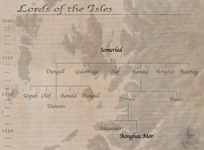 Bloodlines of Somerled and his descendents.