You must proceed without too much celebration. There are things to do, Somerled. In David I's reign, many Norman nobles settled along the border with the west. Defensive motte-and-bailey castles have been built to defend the 'Canmore' dynasty.
David I granted his close Norman friend Walter fitz Alan land in Renfrew, in exchange for military support. This is a serious threat to your independence.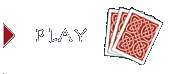 Example of a motte-and-bailey caste built by Anglo-Norman settlers. Castle of Urr, Galloway.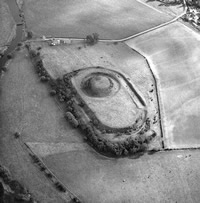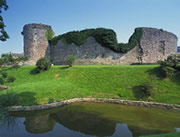 Example of the development of defences along the frontier of the west. Rothesay Castle, early 13th century.