Duty free
Offer foreign traders unrestricted trading rights in this country. You will have to dramatically increase taxes on local traders, but right now it is more important to encourage foreign trade to Scottish ports.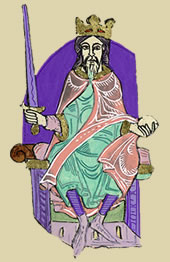 A right royal burgh
Grant certain burghs the right to trade. Only these burghs can hold markets and sell goods.
Marketing an image
Advertise your goods throughout Europe. Good advertising is a must for a flourishing economy. Then just sit back and wait for the traders to flock to Scottish shores.
How can you create good trade links and ensure order in Scotland's growing economy?
Which card are you going to play?