The Henderson Collection Inventory
The Musical Album, 1837
Small, leather bound with brass clasp. 76 hand written tunes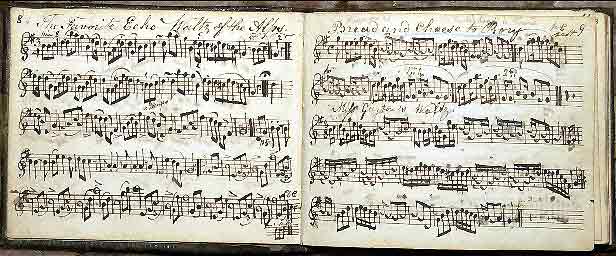 A fiddlers' manuscript pocket book from the Henderson collection. A small leather bound book with a brass clasp that belonged to a James Webster in 1840 and came into Henderson's hands in the 1940s. Assembled 1837, the book contains 76 tunes, each meticulously hand written.
In common with its time, this book may well have belonged to a fiddle player who collected tunes as he travelled or attended music sessions with his contemporaries.