Pick up your cloak, put on your crown. You are about to step into the court of 12th century Scotland, as you become David I.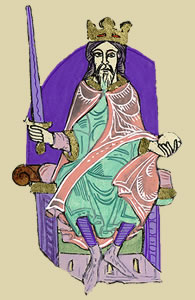 Encourage Anglo-Norman nobility to migrate
from the south to 'civilise' the outlandish
Scottish court

Secure the borders of your kingdom

Develop and regulate Scotland's economy






If you play your cards right it is possible to succeed in all of these areas.