I hope you've got good sea legs. You are about to become Haakon IV, King of Norway as he begins his fight to retain control of the Western Isles of Scotland.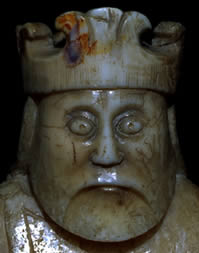 Attempt to strike a peaceful alliance with the King of Scots






You have many rivals. Play your cards very wisely indeed.










Extend your power and assert Norwegian authority down the western seaboard
Gain alliances and loyalty with influential descendents of Somerled, the most powerful Gaelic-Norse leader of the Western Isles.