The kingdom of Alba is desparately trying to defend itself from Viking attack. Your reputation as a powerful and dangerous enemy has never been so good.





Evidence of Viking raiding and looting. Hoard of silver coins, hacked up jewellery and ingots, Storr Rock, Skye.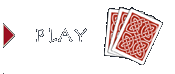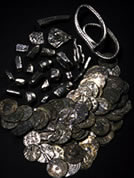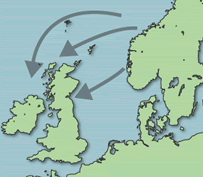 Map showing Viking invasion of Alba.