Contents

| The earliest public libraries

| Learning organisations

Schools of arts and the mechanics institutes
Page 2 of 2 | Previous
Horner returned to London to carry forward the same plan there. He soon became Warden of London University. The successful Edinburgh School of Arts led to imitation. Haddington School of Arts also opened in 1821 (based on an existing Society for Scientific Study); Glasgow Mechanics Institution opened in 1823 (based on the revitalised earlier Andersonian Institution); London and Manchester, 1824; and even Hobart, 1827, and Sydney, 1833. By 1850 there were over 700 institutes with 120,000 members in the English-speaking world.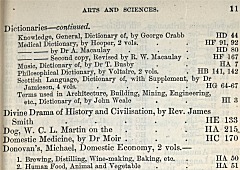 They flourished because they filled a need. Industrialisation required new skills and knowledge from the working man. There was a passion for science - delivered in the form of public lectures. Libraries, museums, industrial exhibitions and popular publications rolled out to support the new movement and enhance the availability of 'useful knowledge' and 'the march of mind'. The last two phrases were popularised by Henry Brougham, who took the infant school of arts movement and pushed its development. In 1826 he set up the Society for the Diffusion of Useful Knowledge, which from 1832 published a Penny Magazine with articles on science and technology, history and literature.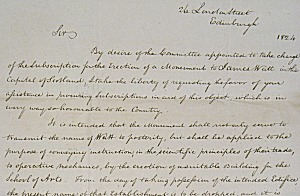 The brief flourish of the institutes was not maintained. Some successful converted themselves into institutions of higher learning. Heriot-Watt University is the successor of the Edinburgh School of Arts and Strathclyde University of the Glasgow Mechanics Institute. The movement survived as new grass roots organisations were created - by working men for working men.
Page 2 of 2 | Previous
In this section:
Schools of arts and the mechanics institutes | Working Men's Institutes | Trust public houses
---
Contents

| The earliest public libraries

| Learning organisations