Antarctic Whaling
Although Scottish Arctic whaling ended early in the 20th century, there was still a southern whaling industry that continued until the 1960s. It hunted around Antarctica. Antarctic whalers hunted many types of whale, from the blue whale to the toothed sperm whale. The industry was based in Leith with seamen were recruited from all over the country as well as from Norway.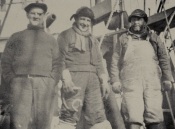 The industry was dominated by the firm of Christian Salvesen of Leith. Christian came to Scotland from Norway in 1843 at the age of 16. In 1872 he became head of the company, owning and chartering ships in the Norway-Scotland trade. Scottish shipping lines declined in the early 20th century and so Salvesen of Leith went into whaling. He sent his first expedition south in 1907 and by 1911, it had become the largest whaling group in the world.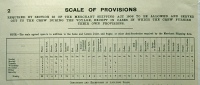 Before the voyage, agreements were required to be completed for the foreign going ships. These gave information such as details of crewmembers and weekly rations being carried. They also provided information about what to do in the event of a death onboard. In 1913, Salvesen's completed for example an agreement and account of crew for the whaler 'Linga'.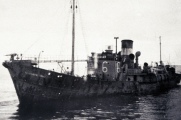 The Antarctic industry continued to use the whaleboats. However they worked from large factory ships. Once the whale had been killed it was brought back to be processed here. The Antarctic whaling industry killed many more whales than the 19th century hunters in the Arctic.